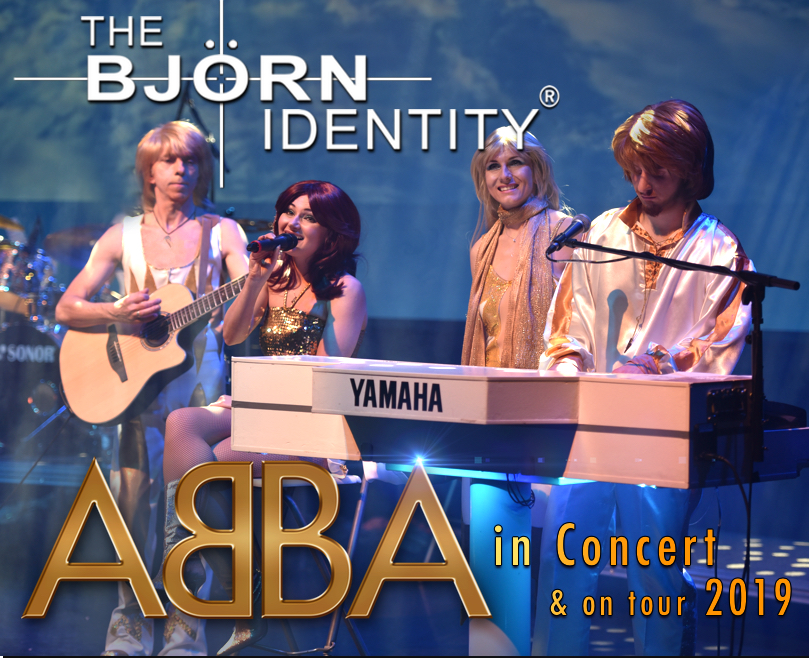 The Bjorn Identity - ABBA Tribute Theatre show - On Tour in Ireland
The Bjorn Identity Abba Tribute Theatre show is now officially on tour across Ireland in 2019.
Having performing the early part of this year to 100% sell out houses at many different styled events from private parties, weddings, social functions, president nights, festivals, theatres and corporate events across UK, Ireland and abroad. Ireland's very own and undoubtedly the most authentic tribute to ABBA on these shores, have now officially launched their Irish theatre tour for 2019. Having already kicked of with a SELL OOUT show at The Civic Theatre, Tallaght, Dublin in July with an immediate rebook for DEC, due to overwhelming public demand; they are returning once again to their favourite venues this year with a bigger band and jammed packed with even more ABBA songs than ever before. This tour is going to be one massive party from start to finish!
Tickets are available from all venue box offices now. Early booking is advised for Ireland's most successful and best loved ABBA tribute band – recreating Abba in concert in a live and authenic show that stays trued to the original artistes, created by fans for the Fans of Abba & Mamma Mia will love this show and all that it celebrates… greatest hits of Abba and much much more with fantastic audiences nationwide.