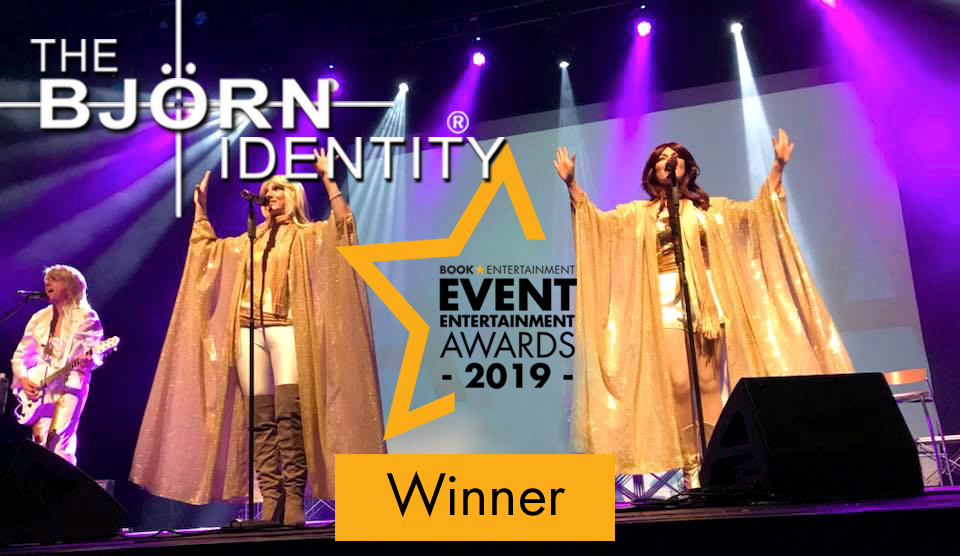 UK NATIONAL FINALIST
We are Excited to Announce we have made it to the National Finals for the Event Entertainment Awards 2019.
After Winning the ULSTER regional award for ' Best Tribute' we need your help in voting us to win in The National Awards 2019.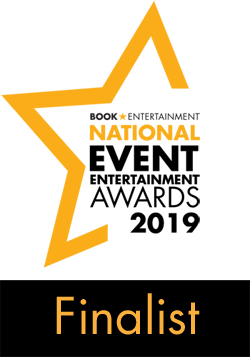 Presented by BookEntertainment.co.uk – The National Event Entertainment Awards recognises the greatest event entertainment professionals in the UK.
As Northern Ireland's most popular and 'in demand' ABBA tribute show having dominated the tribute scene with consistent sold out show for the past 9 years, The Bjorn Identity is a tribute show at the top of their game. As the leading Abba tribute band in Ireland with their live, authentic show created by fans for the fans, the Bjorn Identity recreate Abba Live in concert, meeting audience expectations in every performance. Is it any wonder they were just won 'Best Tribute' band in Northern Ireland as voted for by the Book Entertainment Event Awards 2019.
Having just made their 'International' debut by performing for a global corporate event in the Greek Island of Rhodes, can you imagine what an accolade it would be for Ireland's best loved Abba tribute show heading to into the 10th Anniversary of their conception; to be awarded UK's Best Tribute in the UK National Finals.
The Bjorn Identity has one continuing mission; to bring the best of ABBA and all it's greatness, live to the stage so that those who remember ABBA can relive their youth and those who are only discovering can fall in love with the Swedish Super Group and its musical brilliance for the next 45 year.
With your help – The Bjorn Identity can be the winner takes it all! so… be a super trouper and take a chance on me and vote to win.
The winners will be chosen 100% by public vote and we need your vast support to help us win the award against those bands in the UK that may be more well known than us… but are they they best at what they do… this of course your choice! You get the chance to have your say!
Please support 'local talent' who are worthy of the International stage. The recognition that comes with it has been a long time worked for, with dedication and passion from the page to performance. AS always we thank you for your continuing support
Please visit the finalist's page and vote for us, voting closes on Monday 3rd June.

The Bjorn Identity - Theatre Tour 2019