The Bjorn Identity - Autumn Theatre Tour N. Ireland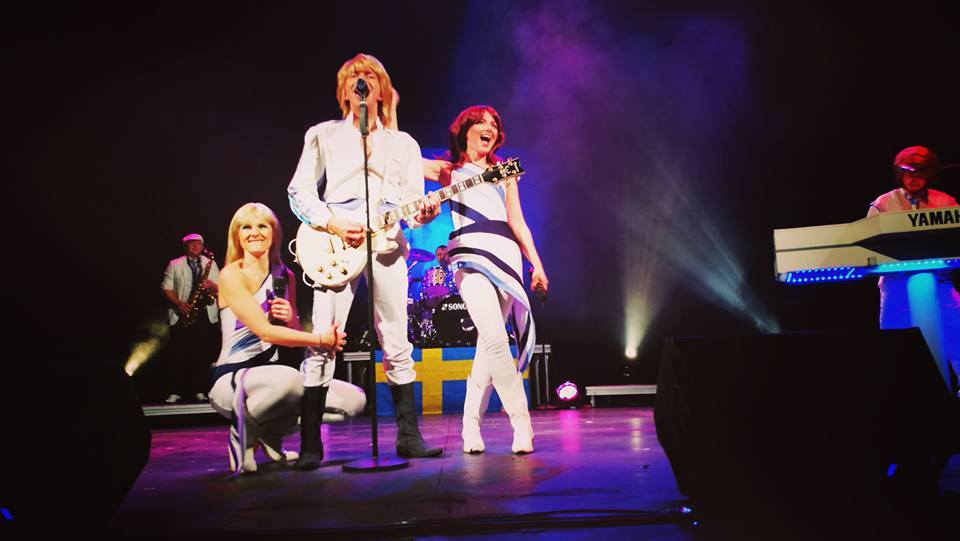 Mamma Mia was ABBA ever so popular? The answer is:
Never!… Abba is never out of fashion. However, thanks to the release of Mamma Mia Here we Go Again, the excitement of new song release from the Swedish Super group themselves and the planning of their "Abbatar" tour the music of ABBA has reached a wider and younger audience than ever before tour.
We have recently received an email from an excited audience member who has booked tickets to see us on our Autumn theatre tour this year. He tells us he is bringing our youngest fan…she is only 3yrs but loves ABBA music like it's in her blood. So What is is about this music that seems to grabbed peoples attention and make them feel like they are on top of the world. Abba has a secret ingredient – story telling, which is why it makes for a great jukebox musical. This along with a fantastic hooks in the melody, Abba's ability to move with the music technology of the times and of course two of the worlds most beautiful & talented singers to from the band. How can you resist it. If you didn't fall in love with ABBA then we defy you to not fall in love with them now.
We love ABBA so much – all we do is 'eat and sleep and sing' but never 'wishing every show was the last show"
Don't miss us recently voted Northern Ireland bet Tribute band, on our Abba theatre tour 2019. We have a new show in store, new songs, new featured musicians and with passion in our performance because of our love of ABBA we are more excited than ever to bring our Abba Show to a theatre near you.
Tickets available at the following venues:
Theatre at the Mill, Newtownabbey
for more info and regular update on other forthcoming new & other show dates, please visit our management website – Musicon Entertainment and Productions
Visit us on facebook – Abba Tribute The Bjorn Identity